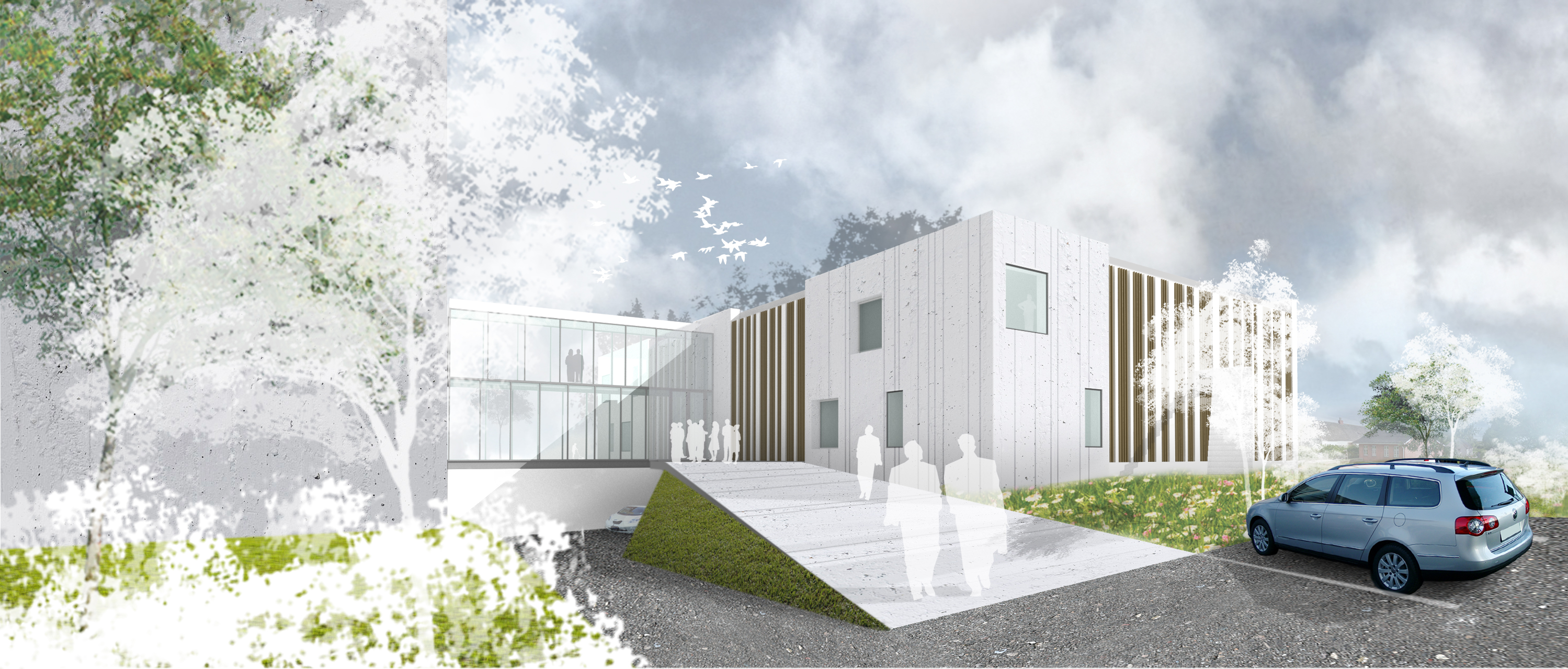 We have sought to sketch a clean, clear cut, minimal building, with a rythmic subdivision of the facades, either through the use of colums, or the lines in the concrete sections. This rythm is again referenced on a smaller scale in the wooden cladding of the interior service structures and the pavement.
The overall design of the building can be said to have an inherent neo-classicism which is expressed it the division of volumes in a central structure and two wings. In order to create one, homogeneous, democratic, structure the three volumes are kept at the same height so as to bind them together, while also keeping in mind the coming stage 2, which will see a continuation of the structure. The overall programme lent itself well to a symmetrical plan. The connection to Building D creates a natural branching point through a central space from where meeting rooms and other offices are accessed. Behind the soft, wooden service core, 16 work places sit facing the landscape, while the two wings each contain 20 work stations and meeting / offices.
Proposal A presents a very strict, minimal approach, accentuating the vertical lines and colums, between which slats in full height create a further subdivision, but also act as shading. The facades open up towards the landscape while never fully exposing the work stations, and employees, behind them.
It is expected to be finished april 2017.