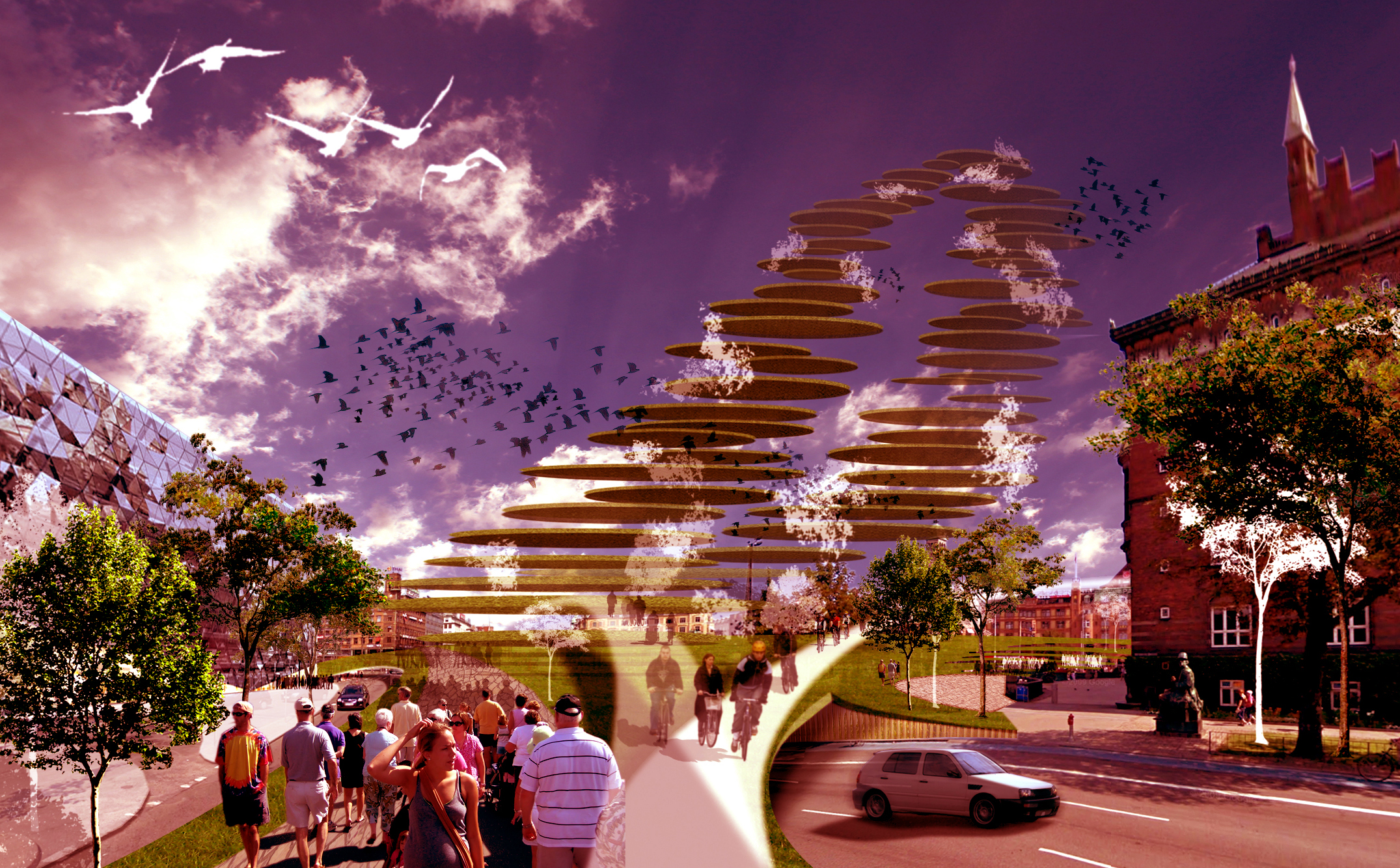 ny vesterport : new western gate
The space which is the City Hall Square (Rådhuspladsen) is a result of a sporadic and neglectful urban development around it : from its day as transitional space and trade at the boundary of the local 'universe', through the demolition of the ramparts and physical barriers, to the intention of providing a centre for the small scale democracy. The result is thus an open square, an urban void in which trafical congestions, noise and pollution, pigeons and trash dictate its use and relation. The space simply exists as detached transital zone without identity, without urban weight and without relation to its context.
But scratch just a little bit in the surface of this urban cacophony and you expose the underlying essence of the city : the meeting and exchange between cultures, neighbours, relatives, public and private, introverted and extroverted, young and old.
The City Hall square is historically the point of transition from countryside to urbanity, and is today the meeting point between the new and the old parts of Copenhagen. The longest shopping street in the world, Strøget, binds the two transition spaces together : The King's New Square (Kgs. Nytorv) and the City Hall square, which both were accesspoints to the city. What if one would try to accentuate this coupling? That through physical space would try to make the historical spaces tangible and conscious?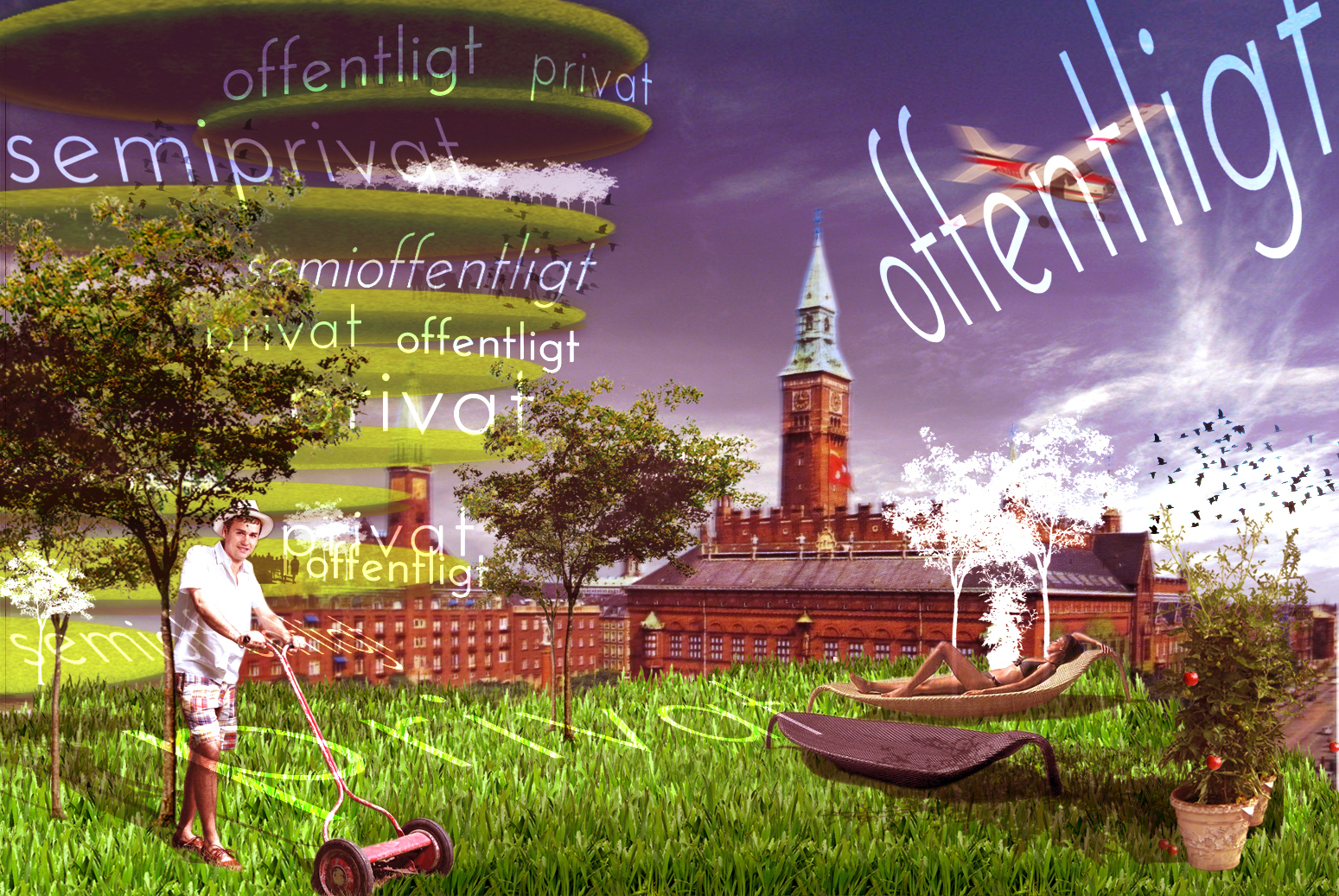 the plateaus : vertical city spaces
With the addition of a new urban level, the City Hall square is (re)established as a space FOR the city; it is a space which can, should, and will be used by the citizen, young and old. The square will fluctuate daily, as an urban point of exchange and recreate the connection between the new and the old city. With the addition of green zones the pace is lowered, and the old, excluding barriers of the historical city are reinterpreted and redefined as a space for inclusion.
But this proposal is not only about creating a(nother) green zone in the city centre. It is about revitalising a caotic, anonymous space and return it to its rightful owners : the inhabitants of the city. With a new level filled with organised and unorganised functions, spaces for interaction, trade and play, a dynamic anchorpoint is created, which will act as a forum for the exchange of cultures and experiences. Physical and mental barriers are broken down and new connections are formed.
And Copenhagen is given a new landmark which creates urban spaces in new layers, based on the historicity of the space. With the vertical 'Krins', or 'New Westerngate', two essential urban stories are connected. The green fortress of yore is accentuated and retold with the creation of a new context, and the former barrier is made vertical, as a space for inclusion, identity and use for all.