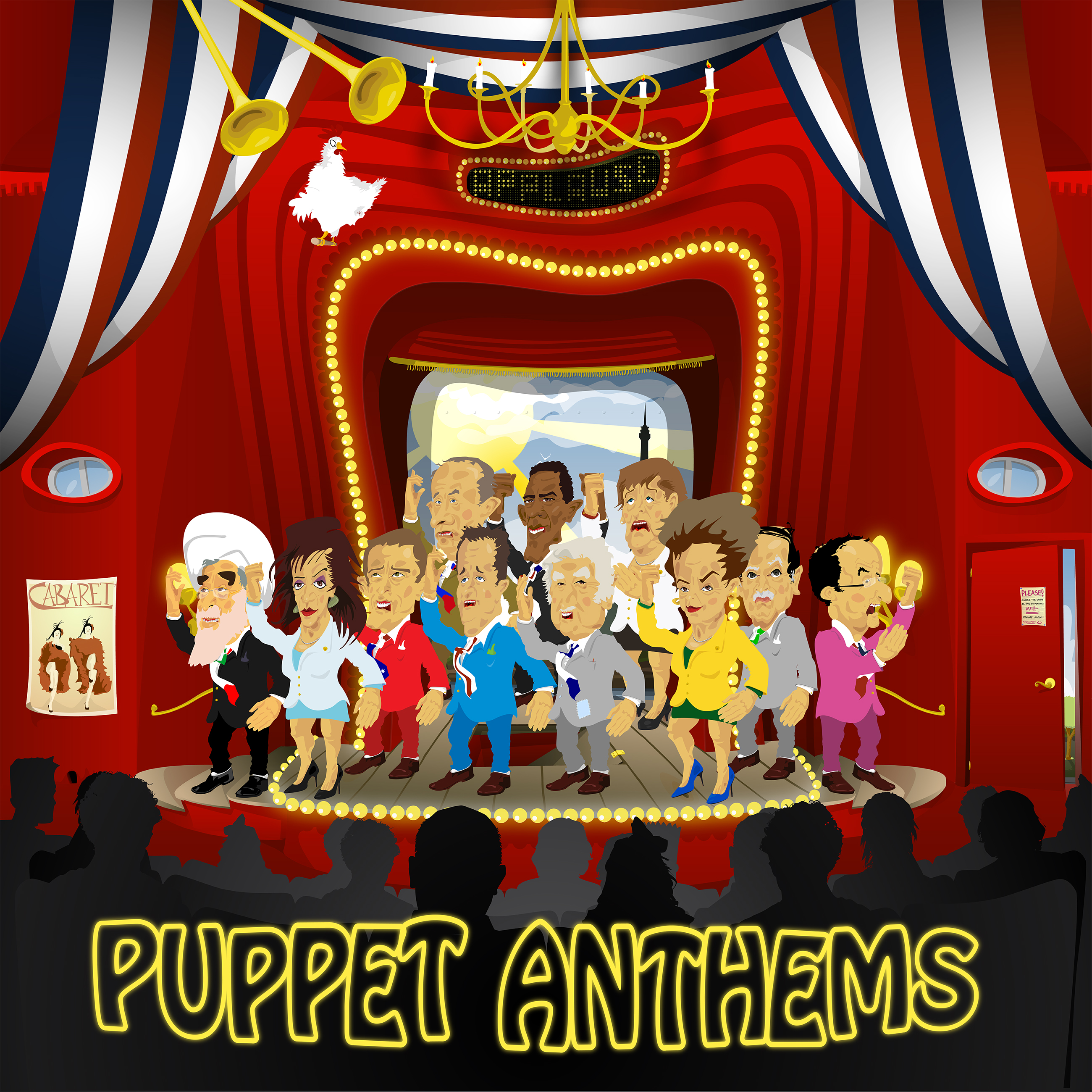 singing and dancing puppets
Puppet Anthems © is a fancy and fun way to learn about the national anthems, cultures and leaders of different countries. This special World Cup 2014 Edition features all 32 participating nations under one theatrical roof. Want to see a Prime Minister puppet sing and juggle simultaneously? Now's your chance!
Puppet Anthems gives national anthems a new visual perspective and is a great entertaining, learning tool for kids and adults alike. This special World Cup 2014 edition gives you the chance to learn more about the national anthems of all the 32 countries. Complete with educational info on each anthem, including historical and cultural references plus complete lyrics, this app is your helpful companion when singing along before the big match, at awards ceremonies, and even in the classroom with teachers and friends. The lyrics of each anthem are passionately sung by citizens from each country – just as you might sing it.